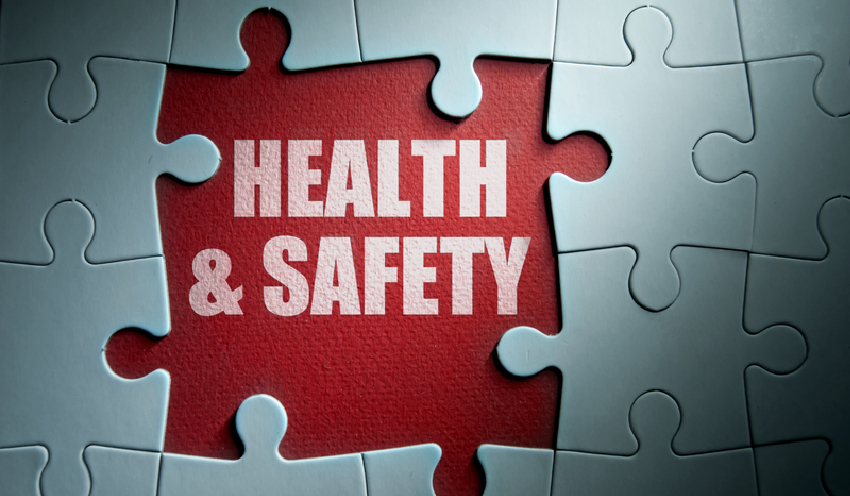 New Zealand is about to implement big changes in Health and Safety, the Bill is up to it's third reading and will be enacted very soon, it may be before the end of 2015.
So what is it all about? Our legislation is becoming more black and white, requiring senior people to take a very active role in Health and Safety. To understand the significance of the changes (which are based on the Australian Model), there are a few new concepts to get your head around which differ from the current legislation, these are:
PCBU (Person who Conducts a Business or Undertaking)
Officers
Workers
 PCBU
A PCBU widens who the new legislation will apply to; currently it only applies to employers. In the new legislation it applies to PCBUs which includes for example: A partnership, unincorporated associations; self-employed person; Government agency; employer; franchisees, franchisors; principal and sub-contractors; businesses who control workplaces, fixtures, fittings, plant at workplaces; businesses who design, manufacture, import or supply plant, substances and structures used at work.
Officers
The new legislation changes the emphasis from 'obligations' to actual 'duties' that must be carried out. These duties sit with the 'Officers' which include Directors (you don't have to have the title of Director, and can instead be acting like a Director), any partner in partnership, limited partnership or general partner, a body corporate – a person in a position comparable to a Director, CEO, and possibly the Senior Leadership team. These people will need to take health and safety out of the Boardroom, and ensure 'due diligence' is carried out (and these duties can't be contracted out). Due diligence includes:
Have up to date knowledge of work health and safety
Understand the nature of the operations and understand the hazards and risks
Ensure appropriate resources and processes are in place to manage the risks
Ensure communication processes are in place to receive and consider information regarding incidents, hazards and risks, respond in a timely way (appropriate for the risk level involved)
Ensure the processes are implemented for compliance (get out and about in the PCBU and check for compliance)
Verify that 3 to 5 above are actually happening (minutes, audits, reporting, decision trees, decision matrix and so on)
This due diligence is an active role, and Officers cannot delegate this responsibility to others. They have to be fully engaged in Health and Safety. Failing to comply with these duties alone can result in a personal fine of up to 100K (this is without any serious harm, injury or death happening, the fines are higher in these circumstances).
Workers
Currently the Act refers to employees, in the new legislation the term will be 'workers' and its meaning has been expanded. A PCBU has a duty to ensure the health and safety of 'workers'. 'Workers' include for example: Employees; contractor or sub-contractor; an employee of a labour hire company working for the PCBU; an out worker including a home worker; an apprentice or trainee, a volunteer worker (in some circumstances volunteers are not included).
Officers must ensure their PCBU (no matter the size) provides and maintains:
1. the work environment without risk to health and safety, this includes:
a. physical environment i.e. noise, ergonomics, space and layout; and
b. organisational environment (about the culture) i.e. actively manages stress, fatigue, bullying and other psychological hazards;
2. safe plant and structures;
3. safe systems and procedures; and much more…
How complex your systems and processes need to be depends on the risk profile of your PCBU. A risk assessment will need to be completed. You'll still need to carry out what is detailed above even if you have a low risk profile and are a small PCBU.
Employee Engagement
Officers will need to actively engage their workers in health and safety matters. A robust communication framework will need to be in place to ensure this. Guidelines for employee engagement (employee participation) are currently in a draft format which is 92 pages long. I'll keep you updated on these guidelines as they get finalised, and other regulations as they become available.
What can you do now to get ready?
Carry out an audit of the following:
Assess to what extend you have a current health and safety system in place
Assess whether your policies and procedures reflect leadership in health and safety
Identify your current communication channels used within the operation i.e. notice boards, newsletters, staff meetings
Assess what resourcing you have for health and safety i.e. access to information, budget, qualified employees to carry out
Health and Safety duties (including having the time capacity to do so)
Assess the health and safety culture within the organisation
Educate the people in your organisation who will become 'Officers' under the new legislation
You can also read the Institute of Directors Good Governance for Managing Health & Safety Risk.
Need some help with all of this, give Juliette Smale a call on 021 444 121 or info@aureum.co.nz